Riess Enamel by Alpenemaille®
Alpenemaille® and RIESS: A life for enamel
Since 1550, the Riess family has been producing since nine generations cookware in Ybbsitz in the Lower Austria Mostviertel.
From 1922 they specialised in the production of top quality enamelware.
Alpenemaille® goes one step further and combines the highest quality with an unimaginable variety of designs: here you will not only get the standard range from Riess, but also a multitude of custom-made products, limited sets and specially selected combinations from the Riess product range.
For example, would you like to have a bucket in a different colour or with a blue rim?
Or would you like to have a small mini-bowl perhaps without handles for your bathroom and also in a different colour?
Ein Tooth mug and a small bowl for your jewellery fitting to the design of your custom-made Alpenemaille® sink would also be great?
Do you need, for example, individually branded plates or simply a different colour for your hotel project or your dining room/restaurant?
No problem, we will gladly create this for you! Simply tell us your wishes under office@alpenemaille.at and we will send you further information!
---
Did you know by the way, that:
Riess dishes are microwave safe?
Or that you can warm your food directly on the plate on your induction or electric stove?
Porcelain or ceramic utensils are broken if they fall to the ground, but enamel can cope without any problems?
you can always re-order your decor, your color at Alpenemaille®?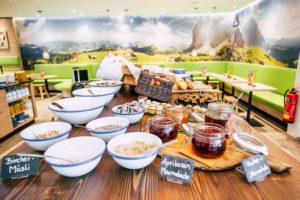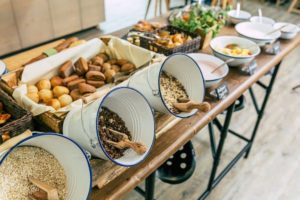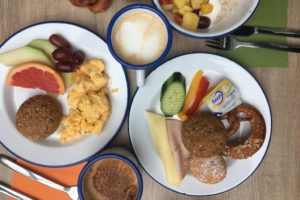 We guarantee the best quality 100% "Made in Austria".
The production of premium enamel takes place CO2-neutrally by green electricity from hydropower.
Enamel is not only visually appealing, it is also perceived as very pleasant in skin contact.
The hygienic non-porous surface offers no breeding ground for bacteria and is allergen-free.
Enamel does not absorb odors, is resistant to scratches and signs of wear.
The surface is also corrosion resistant and very durable.
Withstands extreme temperatures from -60 ° C to 450 ° C as well as acids and alkalis.
Enamel is lightfast, there is no yellowing or fading.
Made of natural raw materials, carbon neutral and completely recyclable in scrap metal.
For further information and inquiries, please contact us at office@alpenemaille.at!